Welcome To SFE India
He began, from scratch and left no peak within his sight to reach.
Today's SFE is his dream come true – by his commitment, foresightedness and blessings.
News
Installation of 107 MW combined cycle Power Plant for GPGC Tema, Ghana is in full swing and likely completion of the first phase by Sept – Oct 2018.
1250 TPD LWC Paper Machine supplied by Valmet having 7.250 M width and 1700 MPM speed for Ittihad Paper Mill, Abu Dhabi is under Installation and shall be commissioned by this year end.
Work for 800 TPD Fluting and Test Liner Paper Machine for Interpac in Egypt is going on in full swing and likely completion by this year end.
We have started the installation of a new 200 TPD Tissue Machine supplied by Valmet for Crown Paper Mill, Abu Dhabi.
ITC-PSPD unit Bhadrachalam: Installation of PM # 1A Paper Machine completed and successfully commissioned.
120 TPD new Tissue Machine supplied by Andritz for Basundra Paper Mill, Bangladesh successfully installed and commissioned.
Work of PM#4 and DIP Re-build work of Khanna Paper Mill, Amritsar has been started.
Passionate For
Reliability, Responsibility, and Respectability
Striving For
Excellence, Safety, Quality And On-Time Performance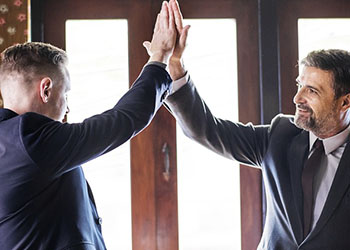 International Clients
Gulf Paper Industries factory Co Ltd., Riyadh –
Hadera Paper, Israel –
Jordan Paper and Cardboard Factories Co. Ltd., Jordan –
KOT Yaslyk – Turkmenistan –
Domestic Clients
– Alstom Projects India Ltd.
– Ballarpur Industries Ltd.
– BILT Graphic Papers Limited (Earlier Sinar Mas Pulp & Paper India Ltd.)
– Century Pulp & Paper Ltd.